State Columns
• Alabama/Mississippi
• Florida
• Georgia
• Louisiana
• North/South Carolina
• Tennessee
• Louisiana
Current Issue


Click

here

or below to subscribe to print edition!




Digital Edition!
Click here or on the cover at left to view our on-line digital archive.
Occasional Columns
• Beer Happenings
• Letter from the Editor
• Beer Wench
• Tasting Notes
• Dr. Brewski
• Homebrew News
• The Style Section
• Business of Beer


Ask for yours at your favorite craft beer destination or subscribe today!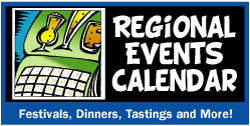 EVENT SPOTLIGHT:
Want your event in the spotlight?
Contact us here.
Dates are starting dates,
click for full details.

E-mail Newsletter
Subscribe Here!